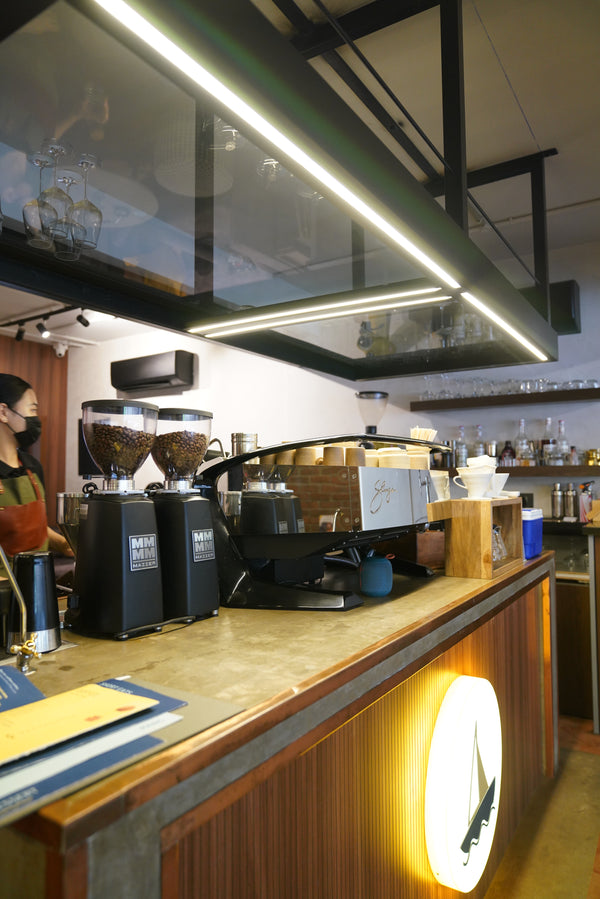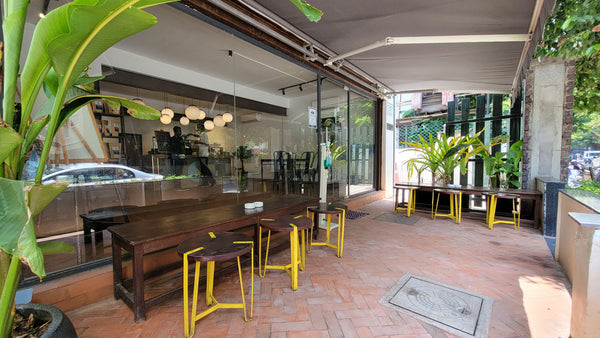 Our café is located on a cosy corner of St. Mary's road, where the city bustles around us yet is removed enough to not be overwhelming. Truly a nook for a quick coffee, lunch or a few pages of your favourite novel.
Started in October 2020, when most people would think twice about beginning a new venture, we opened our doors to the public with an in-house roastery and coffee along with a selection of desserts.
Along the way we have renovated our café, re-vamped and expanded our menu and established ourselves as Chennai's first roastery based café. We are currently the only establishment in Chennai to use the Slayer espresso machine and have two grinders for our coffee. We also uniquely use two kinds of coffee for our espresso; a blend and a single origin.
With seasonal updates to our menu and coffees, limited edition desserts and events, there is always something new happening at our café. Visit us and talk to our staff or follow us on Instagram for the latest updates. Coffee and merch that we retail online is also available to purchase in-café.